Bathroom Vanity Ideas
May 13,2022 | CASAINC.ca
There are all kinds of bathroom vanity styles you can choose!
💕

💕

💕
A bathroom cabinet that you love can put you in a beautiful mood when you wash up in the morning. Forget the day's worries after the shower and before you go to bed to welcome a better tomorrow! Hope this guide will help you get wonderful ideas to find the right one for your bathroom update.
Save More Space
If you want to save space while making your décor more flexible, perhaps an integral ceramic basin is a good choice.
This bathroom cabinet meets the need for storage and a minimalist living style through hidden spaces.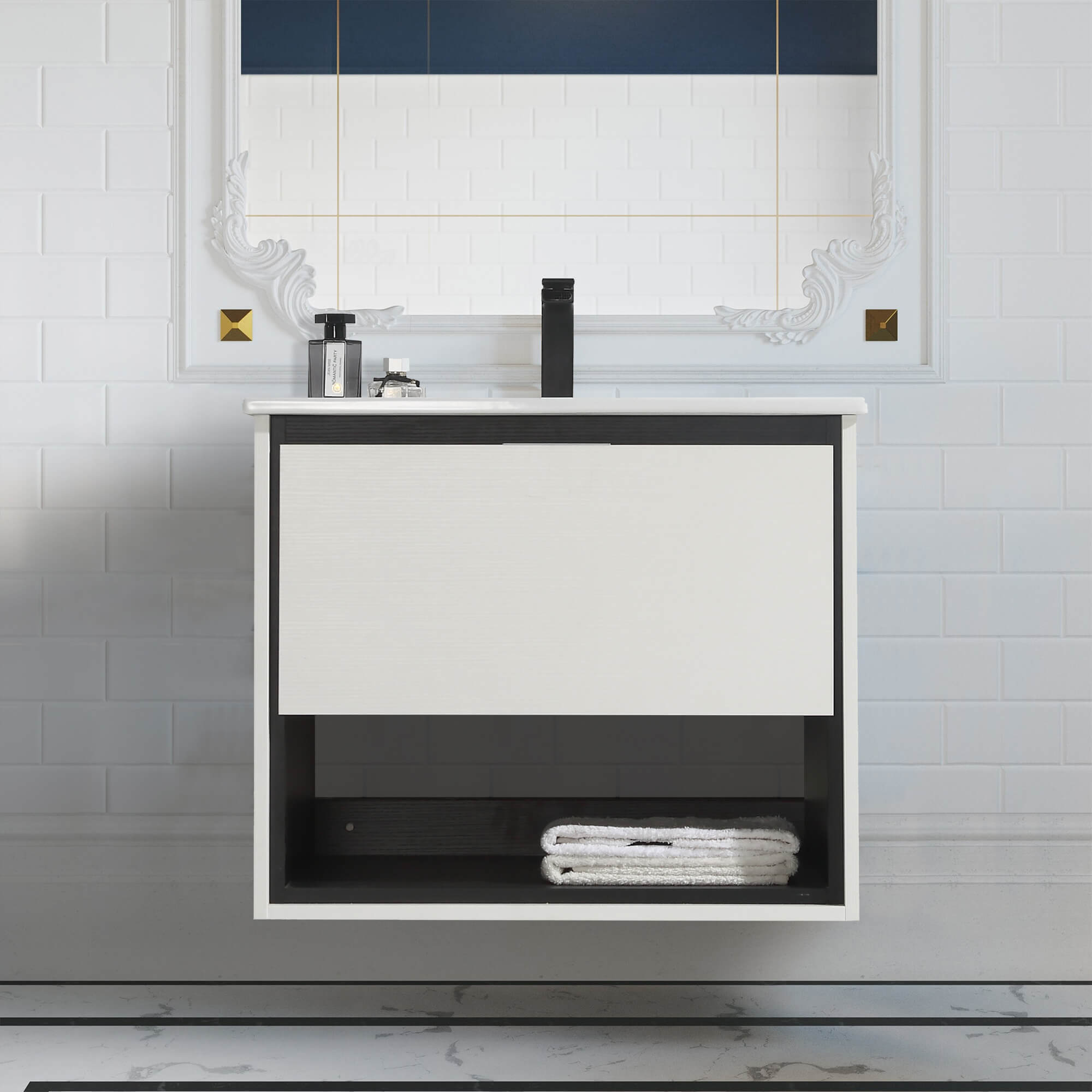 Choose a light-colored bathroom vanity. A light-colored vanity will reflect light around the room and make a small bathroom or powder room feel more spacious.
Design Concept 💡💡💡
The single u-drawer and 2 cabinet doors pull out for storage while the open space below allows you to place extra towels or various other essentials.
The simple lines outline the design with a modern sense.
Hidden handles ensure the integrity of the wood grain.
Freestanding Bathroom Vanity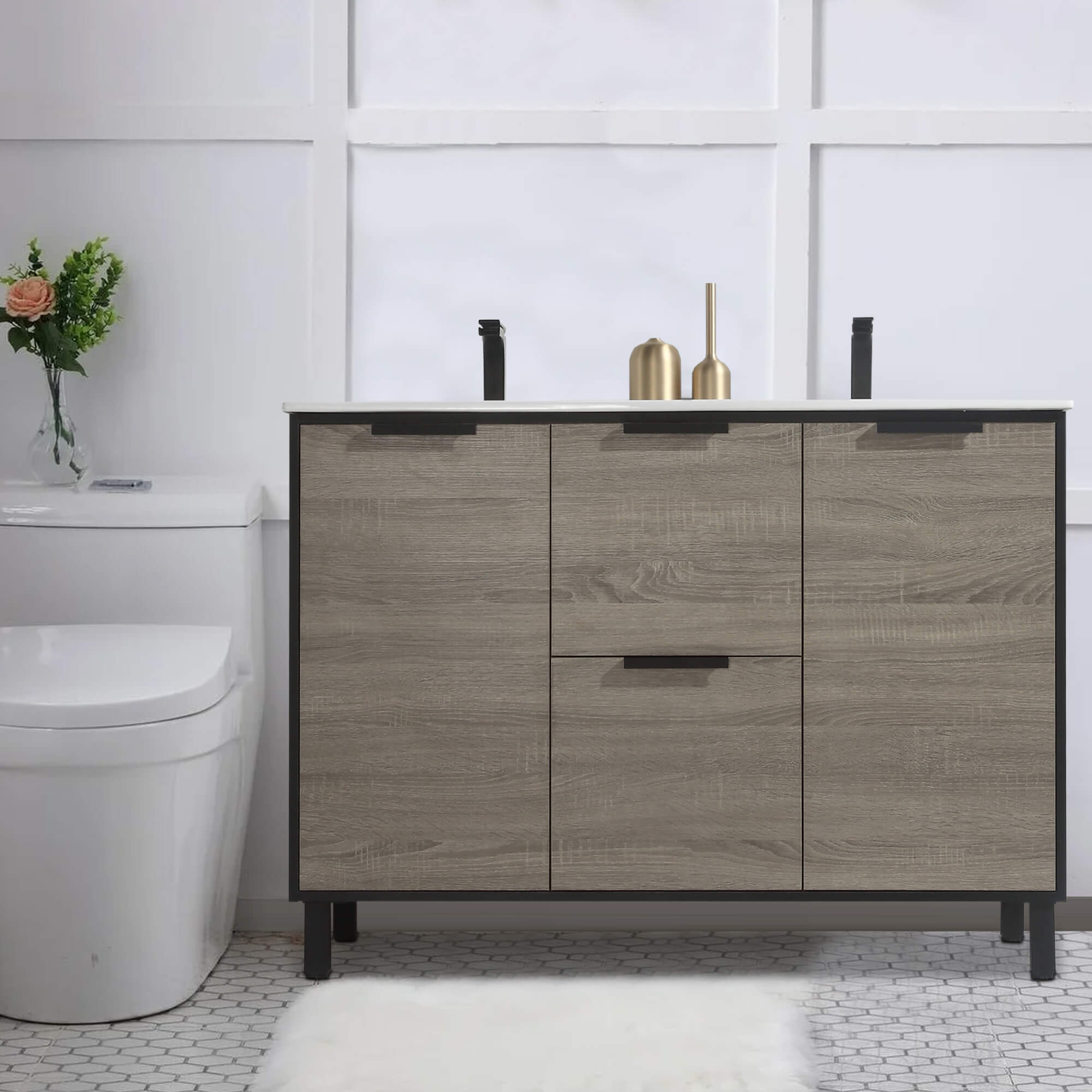 Freestanding bathroom vanity makes installation easier, and different styles meet your fantasy of bathroom style, and the neat arrangement sets off your bathroom more clean and tidy. Drawers and cabinet doors are equipped with hinges and slides to make daily use easier and quieter.
Design Concept 💡💡💡
Made of 100% solid wood multi-layer design, its structure makes the product more durable.
The one-piece ceramic basin design allows you to save width.
The production process of high-gloss paint keep the surface clean, and it will not turn yellow.
Double Sink Bathroom Vanity
When you want to differentiate and master your bathroom vanity, try a double sink bathroom vanity. This way you can be content to keep your dresser simple and classic all the time. Does this clean, modern design fit your idea of timelessnes?
Design Concept 💡💡💡
The use of double sink bathroom vanity increases your home value, which makes it looks more luxurious and lavish for the general homeowner.
It is more affordable than installing a second bathroom and avoids the unnecessary arguments of two people grabbing a sink.
With this unique design, you can use both sinks to get things done faster and get more done in a limited time without sharing the space.
If you want to renovate your bathroom, then you have to say that you are a wise and tasteful person. Bathroom renovations can increase the value of your home by as much as 25%, depending on what and how you upgrade. What a wise decision!--UPDATE YOUR BATHROOM
Comment