Does Bathroom Vanity Need to be Flush with Wall?
Jul 19,2022 | CASAINC.ca
With the recent popularity of moving crazes and renovating bathrooms, many people would think that how to make my bathrooms look more luxurious, which plays an important role both from a quality of life and aesthetic point of view. What you did showed that you want to be a detail-orientated person.
💕

💕

💕
Here comes a question that countless people will be thinking about.
Does Bathroom Vanity Need To Be Flush With The Wall?
Because by following this approach to the installation, this can make your bathroom as perfect as possible from an aesthetic point of view. From a spatial and visual standpoint, this way you can hide your plumbing so that it doesn't make your bathroom slightly dingy. In terms of drainage technology, installing against the wall also supports easy access to drains and pipes for domestic water. A vanity that flushes to the wall allows you to have less trouble plumbing or keeping the water flowing properly.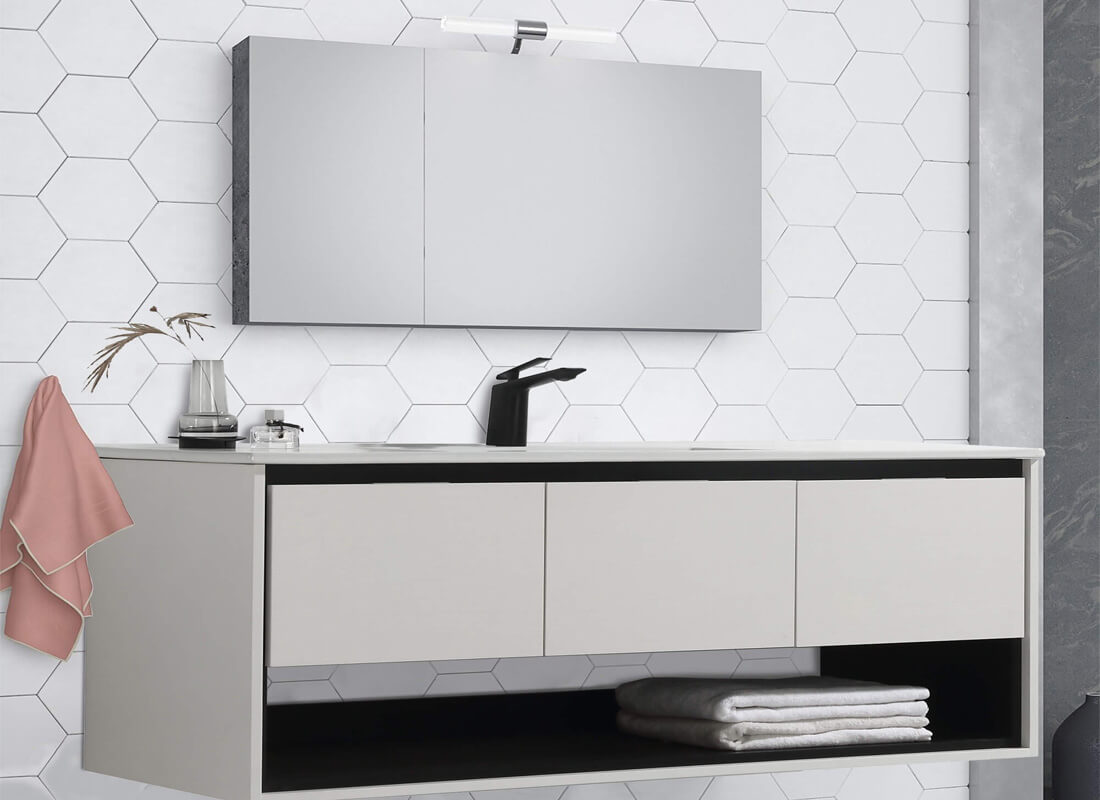 Besides, making your bathroom vanity Canada attached to the wall can meet most people. Why? Because they would like to have a vanity mirror above their sink, a wall is a perfect place to hang the mirror. Are you agree with me? I think this advantage will catch your heart.
How Much Space Should Be Between The Vanity And Wall?
The standard height for bathroom vanity is 36 inches, with the top of the cabinet about 44 inches from the floor.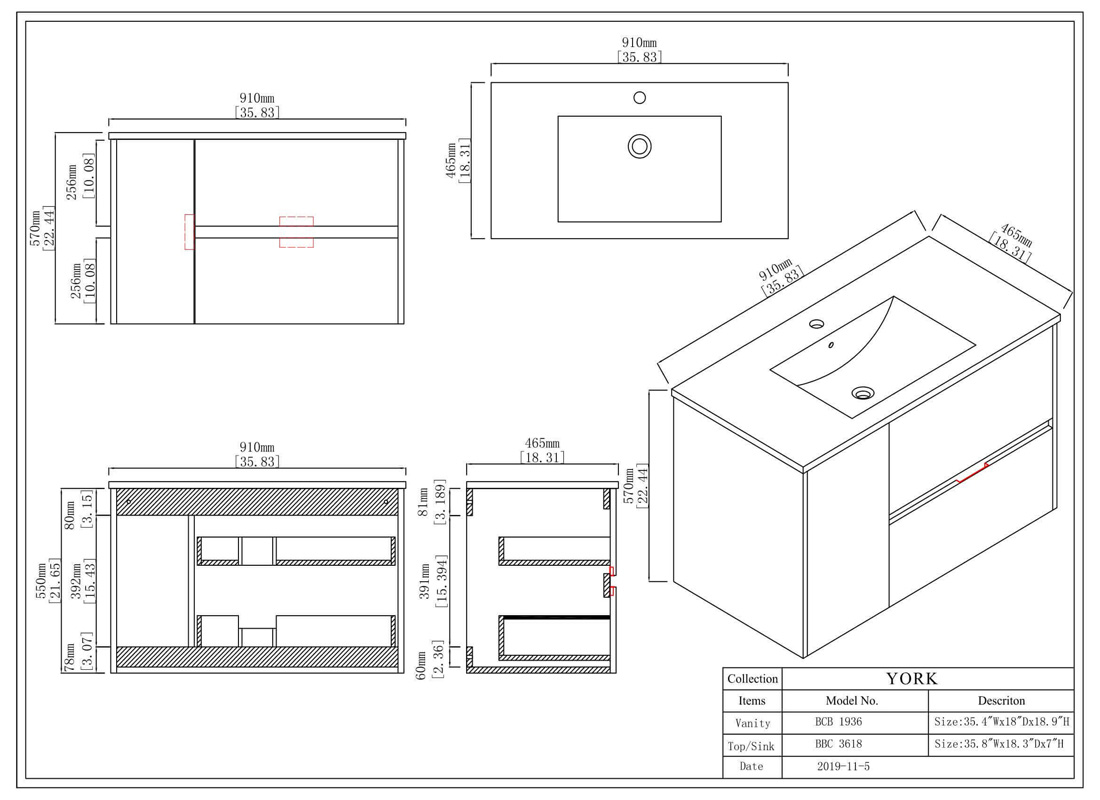 The minimum space between a vanity and wall should be 18 inches on either side to allow for proper plumbing clearance. You can use this as a reference standard to choose the right space.
How Much Space Do You Need For A Sink In A Bathroom?
Measuring from one center line to the next center line, install two basins at a minimum distance of 36 inches apart. This is the advised minimum separation. It's advised to place the bathroom sinks 20 inches from the back wall. 15 inches is the absolute minimum.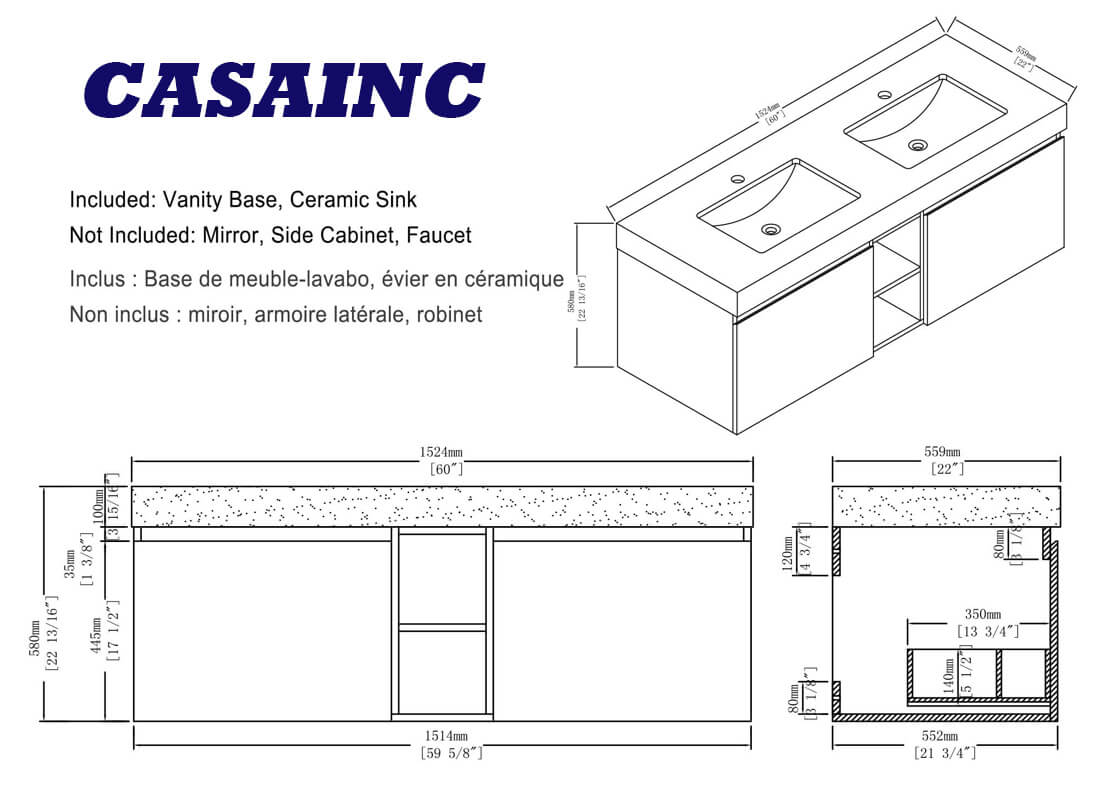 From the middle line of the sink to the wall, measure this distance. And double sink vanity Canada is a good choice for you!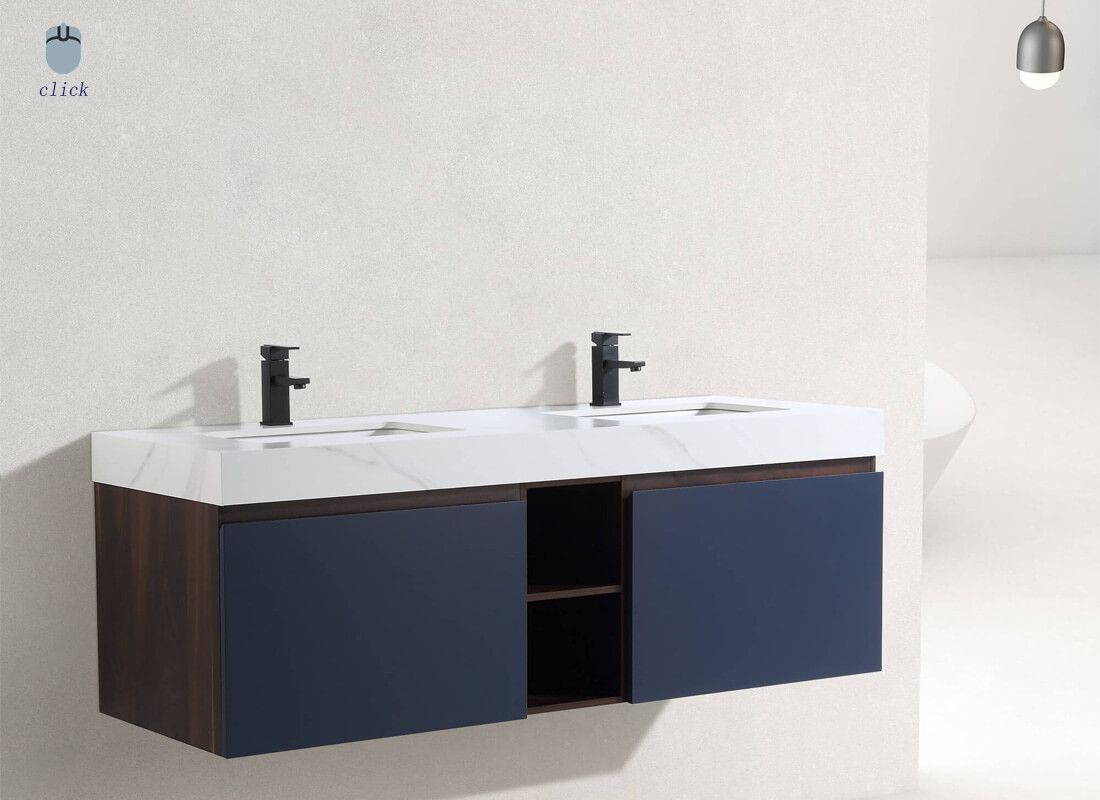 How Do You Attach A Bathroom Vanity Canada To The Wall?
You should position your new vanity in its final location and draw a line along its perimeter on the wall before you install it.
Find the studs with a stud finder, then mark them with a pencil.
The vanity should then be leveled so that it is straight. Shims can be added to the floor if necessary.
To prepare for your rough plumbing pipes, you should measure and drill holes.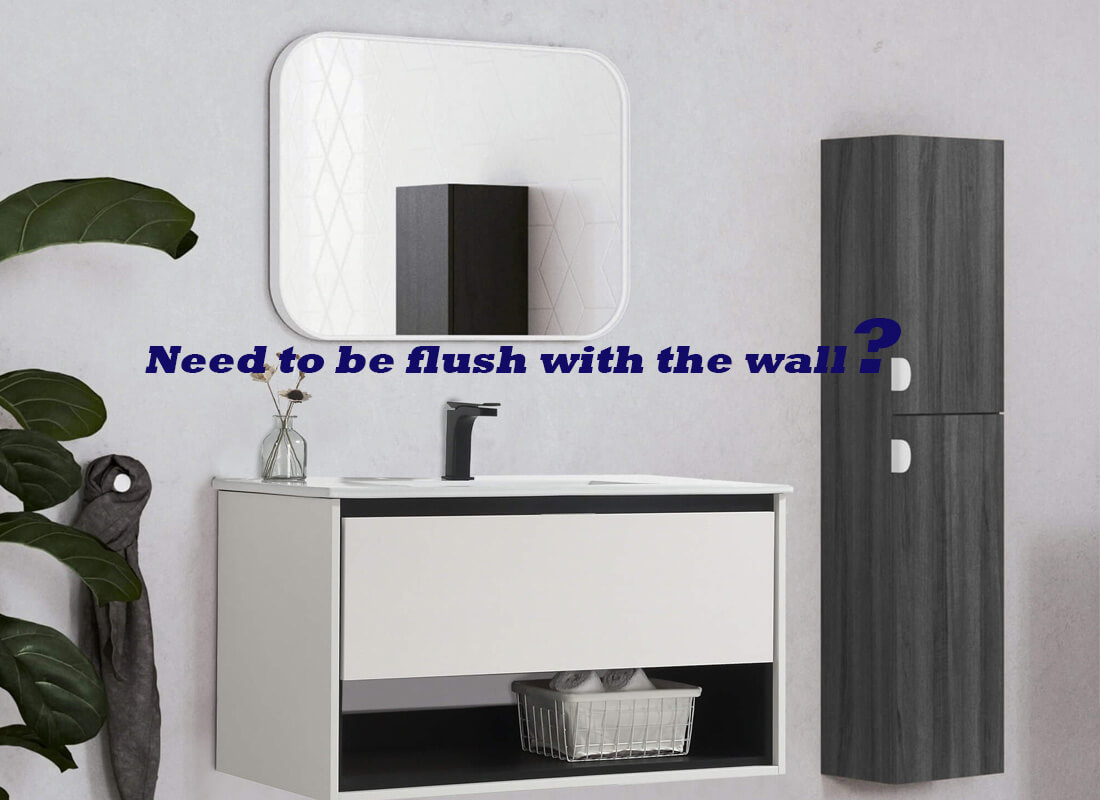 If your studs are not lined up with the holes on the bathroom cabinet, you will need to drill them to do so. Some vanities come with pre-drilled holes for simple installation. Use wall anchors in addition to screws if you are uncertain as to whether you have located the studs.
How To Fix An Uneven Gap Between The Vanity And Wall?
A crooked sink opening is indicated by an uneven gap between the vanity and the wall. Detach your circular under-mount or drop-in sink from the countertop if you have one. Cut off the plumbing.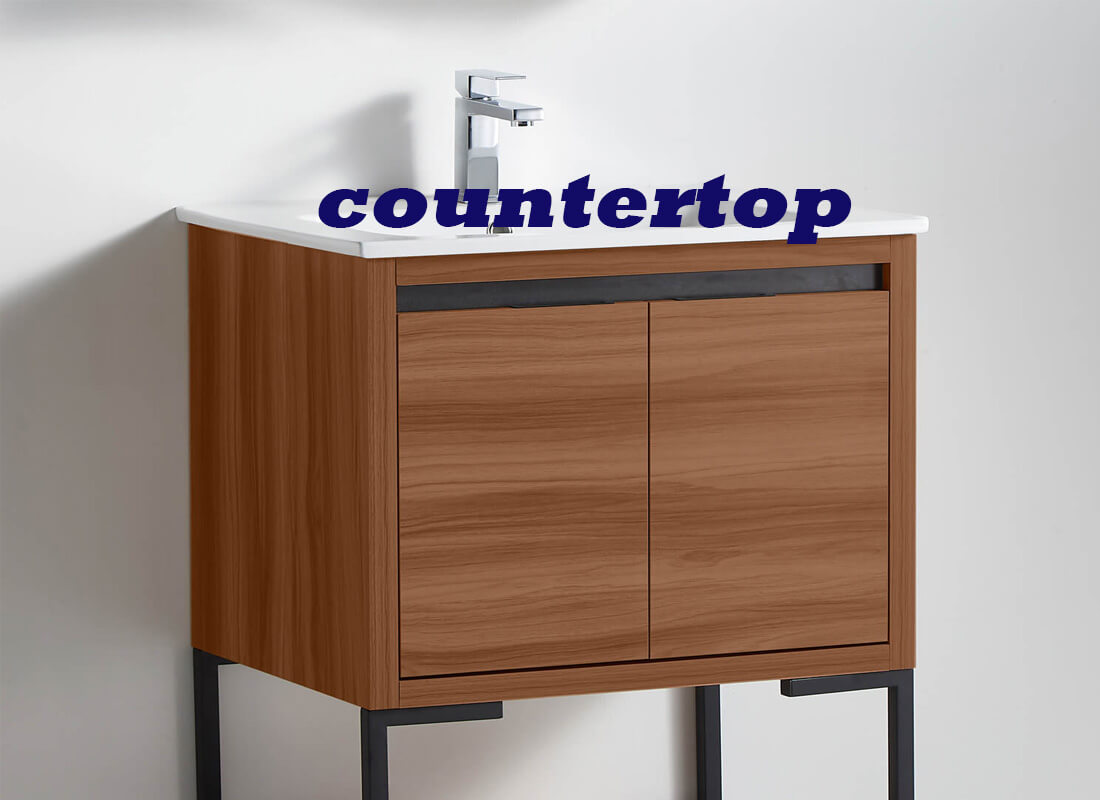 Look under the cabinet for any brackets holding the sink in place before removing it. Reattach the sink and pipes, then straighten the vanity. This also applies to vessel sinks with rounded holes.
As for the bathroom whether needs to be flush with a wall or not, do you got it?
And are you interested in 40 inch bathroom vanity Canada?-Let's go!
Comment